Updated for Version 1.0.4
Staking is the process of actively participating in transaction validation on the blockchain… in simple terms, you can earn interest on your crypto.
The fastest and easiest way to earn interest on your crypto is by Staking Proton XPR in the Proton Wallet.
1. Download Proton Wallet
Download Proton Wallet for iOS or Android using this link.
2. Buy XPR
Once you have setup your Proton Wallet, deposit crypto and buy Proton XPR following this guide.
3. Staking
On the home page of the Proton Wallet app you will see Proton XPR listed under Assets.
Click on Proton XPR.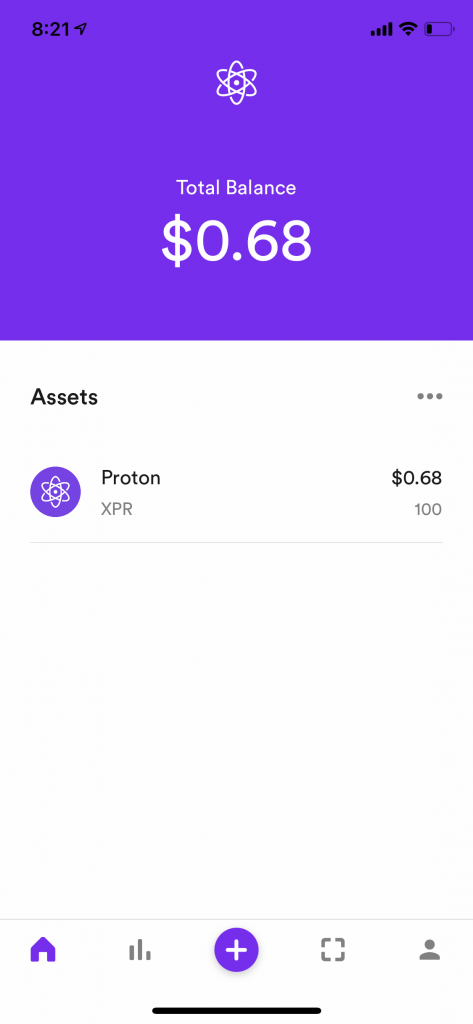 This screen shows you your Available Balance in XPR.
Click on Add Stake.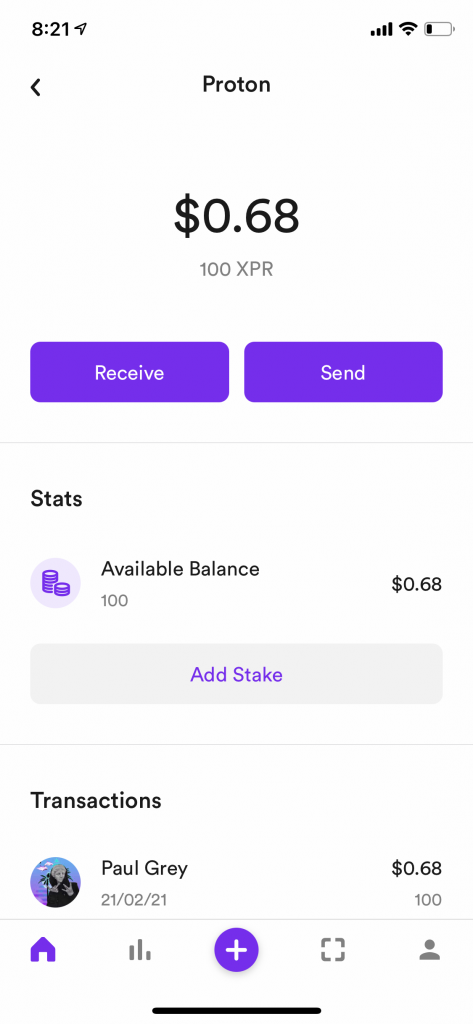 Click on Short Stake.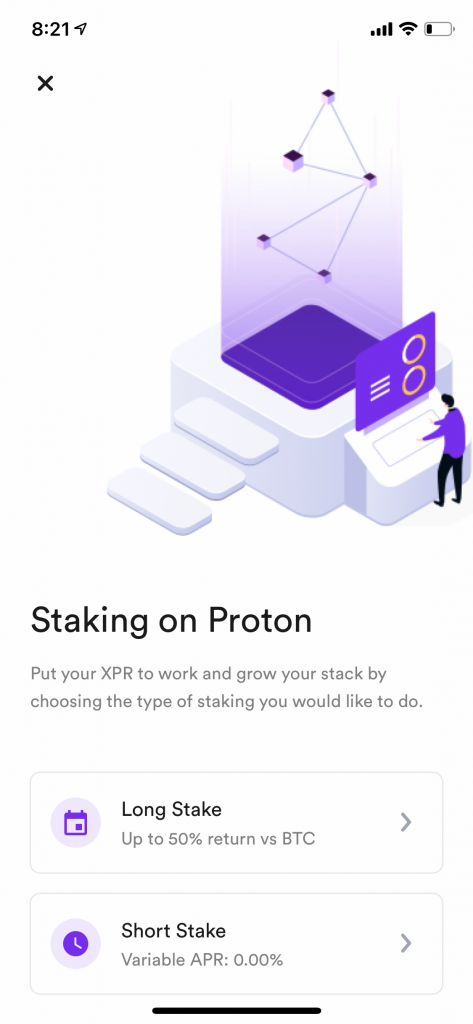 Step 1: Using the slider, choose the amount of XPR you would like to stake then click Next.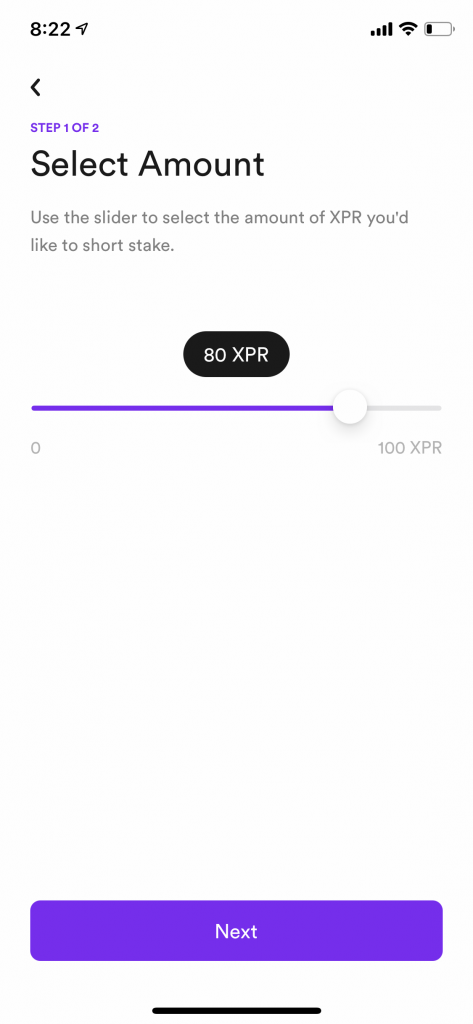 Step 2: In order to claim short staking rewards you must select 4 block producers to vote for, the decision is up to you and each Block Producer makes different contributions to the network. We will cover this in more detail in a future post.
For now, select the four Block Producers you would like to vote for.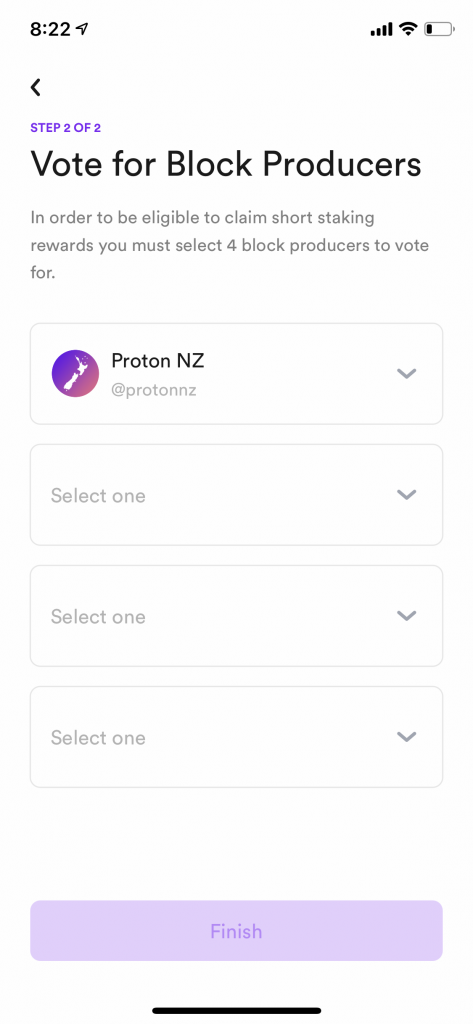 After selecting four Block Producers, press Finish.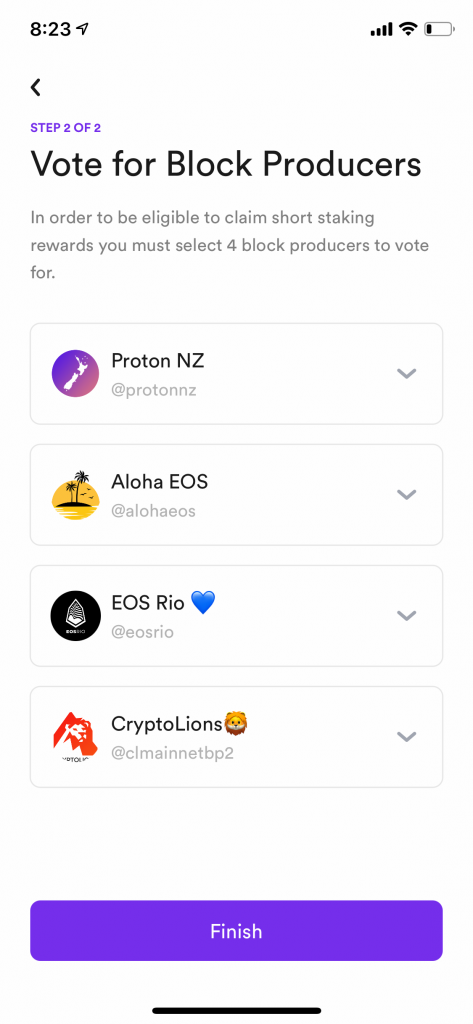 Now you will return to this screen and you can see your available balance as well as your total staked XPR.
4. Claiming Rewards
As a result of Short Staking and voting with your Proton XPR, you can now claim daily rewards based on the variable APR.
The variable APR changes depending on how much Proton XPR is staked on the network. To see the variable APR simply click on Update Stake again and you will see it listed under Short Stake.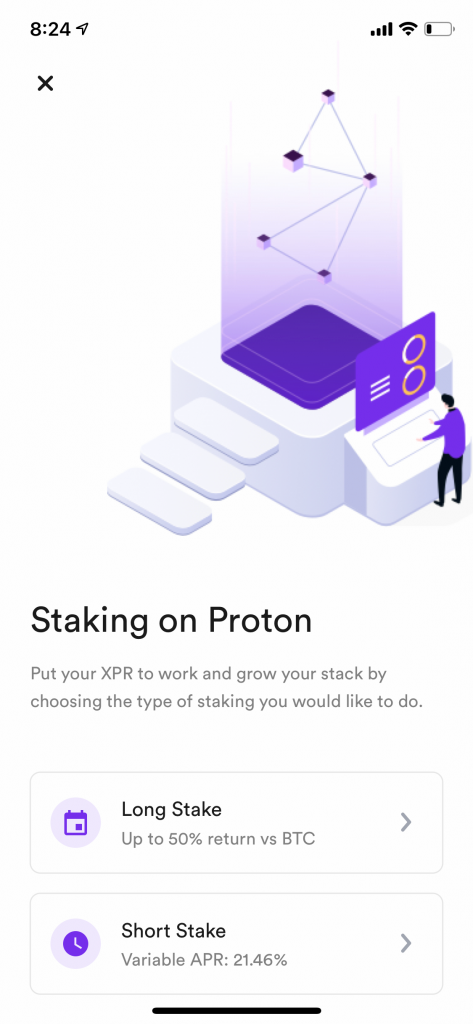 If you are Short Staking you can claim your rewards once per day by opening the Short Stake panel and pressing Claim Now.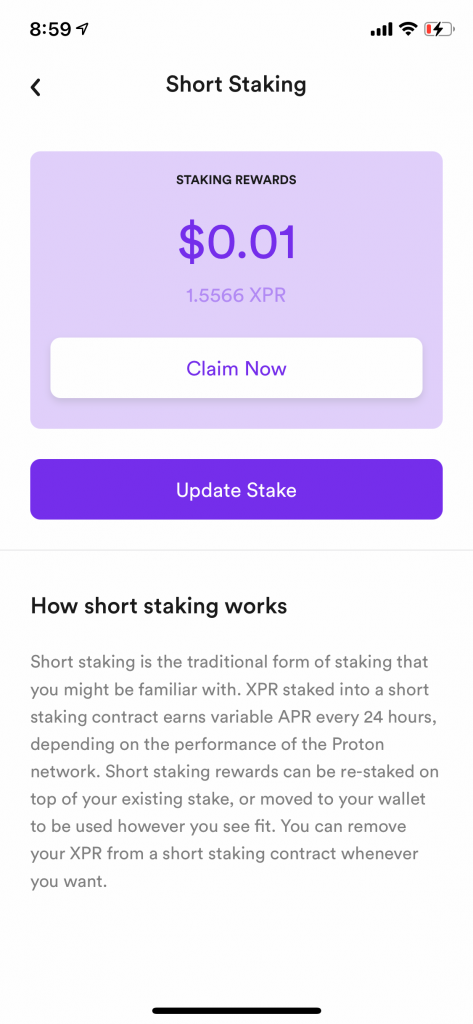 You can only Claim staking rewards once every 24 hours, and you have to wait 24 hours the first time you stake, so you may see a screen like the one below showing no rewards yet. Be patient and check back this time tomorrow!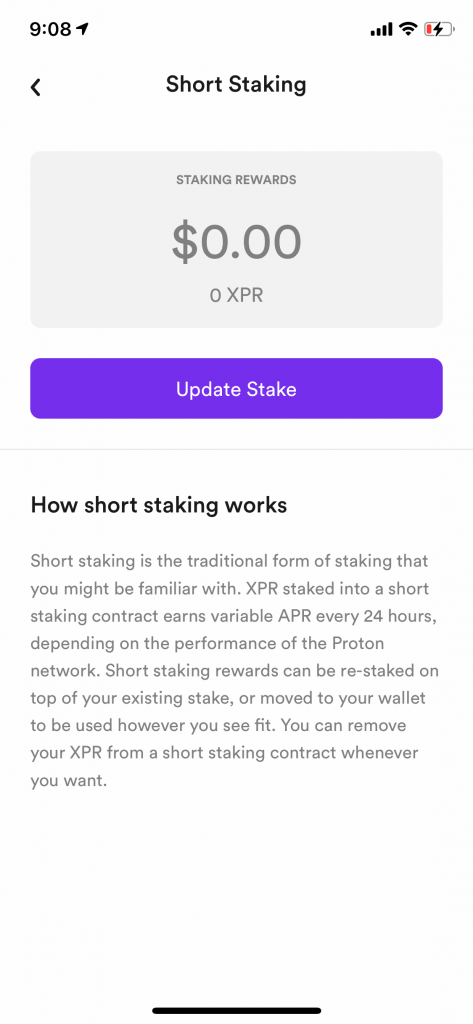 Please note this guide will be updated as the Proton Chain team release new updates to the Proton Wallet.
We appreciate your vote for Proton NZ in the Proton Wallet!